While homeownership remains elusive for most millennials around the world, 70% of China's millennials (aged 19-36) are already proud property owners.1
These findings, revealed by a recent HSBC survey, puts China well ahead of the US (35%), UK (31%), and France (41%) in the home ownership rankings.1
The survey further revealed that millennials – also known as Generation Y – in mainland China are keener to invest in property too.
94% of Chinese millennials plan to buy property in the next five years, compared to 69% in France, 74% in the UK, 80% in the US, and 82% in Canada.1
Such focus on property ownership has helped drive a record-breaking sales year in China last year, with sales totalling ¥9.9 trillion ($1.45 trillion) in 2016, up 36.1% y-o-y, according to China's National Bureau of Statistics.2
Yet, as demand for real estate continue to grow amidst housing prices that continue to remain sky high despite stringent cooling measures, even Chinese millennials are beginning to find buying property in China becoming a herculean task.
Against such a backdrop, it only makes sense for Chinese property investors to look abroad for better options and value for money, such as the US, which saw Chinese sinking what Asia Society estimates to be $93 billion into American real estate between 2010 and 2015.3
10 factors underpinning the Chinese passion for propertyWith Chinese real estate buyers becoming increasingly prominent at both home and abroad, it's worth reflecting on what's behind the Chinese home ownership rush:
#1 Growing desire to upgrade to modernity
Old houses built before 1995 dominate the housing stock4, and China is getting rid of it, with CICC estimating that approximately 399 million sqm of old, substandard housing would demolished by 2020.5
This creates a huge demand for new, well-appointed properties built to modern standards, a demand echoed by a fast-burgeoning Chinese middle-class population who desire to upgrade to better, modern housing as they become increasingly discerning in their property requirements.
Find out 3 must-know factors driving Chinese upgraders abroad.
#2 Limited investment channels available in China
China's financial sector has lagged behind the US, UK, and Europe for many years, and that meant a limited range of choices for Chinese investors. As such, unlike in the West where investors are offered an array of options to invest in, China offers little economically viable options for Chinese to store their excess wealth.
After the property market was privatised in 19976, though, real estate became a popular channel for Chinese investors to cash in on macro trends, such as the rapid urbanisation and growth of the middle-class in China.
This move served to transform China's housing industry into an engine that has not only laid down foundations for China's phenomenal growth in the past two decades but also created so much wealth in China that property now accounts for 70% of China's household wealth.7
Today, real estate has generated the most number of billionaires in China, and China is now the country with the fastest wealth creation in history, according to Hurun Report.8
#3 Investment security
Beyond the fact that real estate is one of the few viable options for Chinese to invest in, property is also considered a safer bet by Chinese to park their excess cash into, given the volatility of the domestic stock market.
Besides that, China's strong economic performance and booming housing market in recent years have also fuelled the general belief in most Chinese that property prices have only one way to go, and that's up.
This is especially true with Chinese high net worth individuals (HNWIs) – 90% who remain confident in the economy going forward, and 64% who believe the property market in China will see a stable price rise in the following two years.9
That said, property will always be something of value to Chinese, as it's something concrete that they could hold on to and live in, even if the economy were to crash. So, it's easy to see why property is viewed as a safe and resilient asset, and why it has become the most preferred investment choice for most Chinese who tend to be risk-averse and prefer playing it safe.
#4 Strong homeownership aspirations
Owning a home of their own is an unspoken, but well-known aspiration of most Chinese. Even back in 2010, China's National Bureau of Statistics already reported that 90% of mainland Chinese owned their own home.10
Last year, 43.9% of China's population – about 600 million people – were classed as 'rural'.11 However, the ongoing National New Urbanisation Plan, targeted towards transforming rural residents into urban residents, aims to increase urbanisation rate in China to 60% by 2020.12
To accomplish that, Chinese authorities plan to help 100 million rural migrant workers obtain an urban hukou – household registration permits – and settle down in cities11 over the next three years.
That's an additional 100 million newly-urbanised Chinese who, with a hukou in hand, can now purchase property in the city they work in. And China wants them to buy houses to help sustain its economic growth in the years to come.13
#5 Essential marriage criteria
In China, the struggle is real. Thanks to the one-child policy, China has a large population imbalance, with men outnumbering women by 33 million at the end of 2015.14
This excessive deluge of suitors means fierce competition in the mainland marriage market, where a Chinese man is expected to own at least one property before they should even embark on their search for a wife.
Over 60% of women in China's major cities believe a house is necessary before tying the knot, according to a Sharpen Research Institute and Guangzhou Youth Weekly survey in 2015.15
It's to the point that owning a home is crucial (practically a prerequisite, in fact) for marriage in China, which is why young Chinese men and their families will do all they can to buy property to make them more marketable in the marriage market, thus fuelling the heavy demand for real estate in China.
#6 Face culture and social status
Face matters in China, and we're not merely referring to appearance and looks. In a society so conscious of reputation and hierarchy, Chinese place heavy importance on 'having face', and what better way to do that than buy a magnificent home to show off their wealth and investment acumen in front of family and friends?
By just owning property, a person's social status can be automatically elevated in mainland China because as clichéd as it may sound, those owning property is usually deemed more successful in the eyes of others in China, where the aspiration of being a homeowner has become ubiquitous.
Needless to say, owning international property in other countries would further gain face and prestige for them, which could partly explain the Chinese penchant for buying real estate abroad.
#7 Opportunities, opportunities, opportunities
Securing a new home in China or overseas affords the owner access to more work, education, medical, business, and lifestyle opportunities, including retirement abroad.7
However, China's property bubble has already made housing prices surge to record levels, prompting various cooling measures and property restrictions by the Chinese authorities. This means for many Chinese, their dream of buying a home in one of China's fast-growing cities is looking further and further away.
China is now home to seven of the top 10 least affordable cities in the world for residential property, including Beijing and Shanghai.16, 17
With real estate in China increasingly unaffordable, China's fast-growing middle-class and upper-middle-class buyers are increasingly expanding their horizons by looking abroad for better property options.
Already, international property is the most popular choice of overseas investment for Chinese high net worth individuals (HWNIs)9, as overseas real estate not only offer more value for money but also a shot at life overseas, thanks to enticing golden visas and relaxed visa policies in some countries.
#8 Family roots
Chinese strongly believe in generational investments, and property is a safe and lasting asset to pass down for generations to come, particularly if it's a legacy home abroad with freehold ownership rights.
A 2015 survey by Bain & Company revealed that wealth preservation and wealth inheritance are the top two wealth objectives of ultra-rich Chinese.18
Additionally, although some of wealthy Chinese are increasingly in pursuit of independence after retirement, preferring to retire to their own homes to lessen the burden on their children, many Chinese still adhere to the Confucian ethic of filial piety, whereby Chinese children take care of their elderly parents when they are unable to care for themselves.
These two reasons greatly motivates Chinese parents to typically help their children invest in property, especially when they marry, thus making the home the bedrock of the family.
#9 Stellar returns on investments (ROIs)
Thanks to the above drivers, real estate has delivered huge returns to canny Chinese investors in recent years.
For example, home prices in Beijing have risen from an estimated ¥8,400 ($1,246) per sq m in 2006 to an astonishing ¥52,104 ($7,733) per sqm by the end of September 2016, meaning that an investor in an 80 sq.m. property would have realised a net value appreciation of approximately $520,000 during that time period.
In fact, new home prices in China grew 10.7% and 10.4% y-o-y in April and May 2017, respectively, and this is despite stringent cooling measures imposed by the Chinese authorities.19
#10 Government restrictions
Average housing prices in Beijing is $5,820 per sqm, making it one of the priciest housing markets in the world.20
China's red-hot domestic property market has led to the Chinese government regularly bringing in restrictions on domestic real estate, especially in recent years.
While this may cool prices, it bottles up demand for property, which will either head overseas or wait until the curbs lift and open up the home market again. And as the saying goes, people tend to want what they can't have, and this applies to Chinese aspiring homebuyers.
#11 The rise of the Chinese millennials
It's factors like these that will continue to buoy rampant demand from Chinese investors for property both home and abroad, and the potential is staggering.
Between 2017 and 2020, Chinese buyers are projected to invest in 4 billion sqm of property in the domestic market alone, according to China-based research firm CICC.
With China's private wealth predicted to hit 188 trillion yuan ($27.6 trillion) this year21, and with 94% of Chinese millennials intending to purchase property in the following five years1, we expect the Chinese real estate investment to stay strong.
Be great,
RA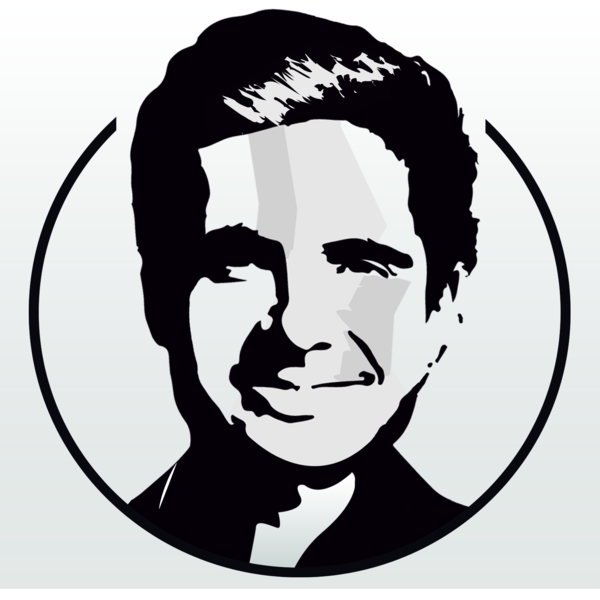 Sources: 1. HSBC "Beyond the Bricks: The meaning of home" Report (February 2017); 2. NBS: Real estate industry stats 2016; 3. The Guardian: Chinese pours $110bn into US property; 4. China Securities Journal: 17家中国房企前9个月销售额达1.34万亿元; 5. International Monetary Fund (IMF): Demystifying the Chinese housing boom; 6. SCMP: Property buyers hit a brick wall as Beijing tries to avert housing bubble; 7. The New York Times: China's real estate mirage; 8. Hurun Report Global Rich List 2017; 9. Hurun Report Chinese Luxury Consumer Survey 2017; 10. Forbes: The real reasons the Chinese love throwing money into the housing market; 11. China National Development and Reform Commission; 12. China Daily: China's urbanization rate at 56.1 pct; 13. Quartz: China desperately needs low-income migrant workers to buy homes and save the economy; 14. RFA: Chinese men outnumber women by 33 million after decades of gender bias; 15. Hurun Report "Chinese Investment Immigration White Paper 2016: Focusing on Overseas Asset Allocation" ; 16. Mingtiandi: 4 Chinese cities now among world's least affordable for home prices; 17. BBC: The country where 70% of millennials are homeowners; 18. Bain & Company/China Merchants Bank: China Private Wealth Report 2015; 19. CNBC: China May home prices gain 10.4% as demand remains strong despite cooling measures; 20. Forbes: The world's five most expensive cities to live in; 21. Bain & Company/China Merchants Bank: China Private Wealth Report 2017
https://romainarmato.com/wp-content/uploads/2018/12/16599700970_47f687c418_o.jpg
2120
3184
Romain Armato
https://romainarmato.com/wp-content/uploads/2018/12/Romain-Armato-Final-1-07.png
Romain Armato
2018-12-22 11:57:02
2020-07-06 18:32:35
Why are Chinese so obsessed with buying property?