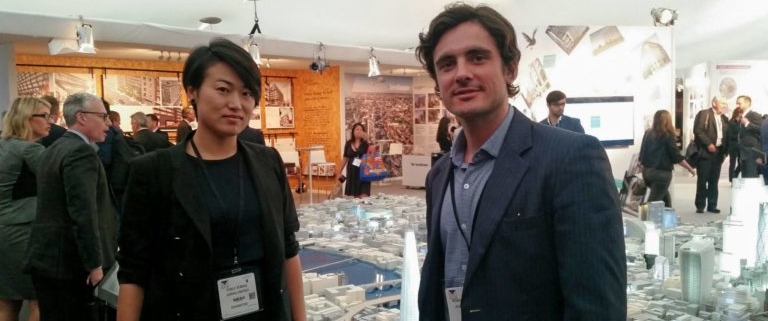 2016 saw Chinese real estate investors pumping $17.4 billion into European commercial property, triple the $6.4 billion recorded in 2015.1
Furthermore, this growing emphasis on Europe's appeal as a commercial real estate hotspot and prime investment location is spilling over onto Europe's residential property, which is also seeing a marked increase in Chinese buyer interest.
Chinese homebuyers invested €469 million in Spain property alone between January and October 2016.2, compared with the €268.4 million invested in total between 2014 and 2015.3
5 key reasons Chinese find Europe appealing
As mainland property investors become increasingly sophisticated, more and more Chinese are increasingly discovering Europe's multi-faceted appeal in recent years. We list out 5 main factors attracting Chinese investment interest:
#1 Growing connectivity
Europe is now closer than ever for Chinese tourists and property buyers, thanks to the convenience and connectivity that comes with the addition of a trans-continental railway and a whole new slew of transport links, such as China Eastern – one of China's major carriers – who expanded its direct links to Europe by 30% in 2016.4 In fact, a forecast from Airbus predicts that total passengers travelling between Europe and China will increase 5.3% y-o-y every year between 2015 and 2035.5
#2 Culture and lifestyle
The increase of Chinese interest in Europe stems from the allure of cultural hotspots steeped in history, featuring classic architecture, and boasting attractive climates. Think Barcelona, Lisbon, Rome, and Madrid. All these factors combined together appeals to China's increasingly diverse buyer base, which ranges from retirees to families seeking work, investment, and educational opportunities.
#3 Reasonable pricing
Quality residential units in top European cities like Madrid, Barcelona, Rome, Athens, and Lisbon come at a highly attractive discount in contrast with average prices in Shanghai and Beijing. This means that not only are Chinese buyers' money going further in Europe, but also means that they have fresh alternative market options asides from conventional markets, such as Paris and London.
#4 Strong investment yields
Rocketing prices have squeezed rental yields for investors in mainland China and Hong Kong, so Europe looks pretty attractive in contrast. For example, the 5.64% yields in Portugal and 4.21% in Spain far surpass the 2.75% yields in Hong Kong and the sub-2% yields reportedly available in Beijing and Shanghai.6
#5 Golden Visa appeal
Europe's Golden Visas, which offer residency visas in exchange for direct investment in real estate, is the real deal that's propelling Chinese buyers to Europe.
Total views of properties in countries offering the Golden Visa – Portugal, Spain, Italy, Greece, Cyprus, and Turkey – grew 42% y-o-y on Juwai.com during Q4 2016.
How do Chinese evaluate Golden Visa schemes across Europe?
Property searches are driving dealflow, with the programmes in Spain and Portugal themselves attracting an estimated €2.584 billion in real estate investment in 2016, up 75.6% y-o-y compared with 2015.
Nevertheless, European countries' Golden Visa programmes vary quite decidedly, and Chinese investors are likely to choose their Golden Visa based on the following 4 main categories:
#1 Minimum investment
Greece, Latvia, and Malta stand out as the cheapest European countries in which to qualify for a residency visa, while the most expensive European countries are Ireland, which requires a minimum investment of €950,000 split between property and government bonds, followed by Turkey, which requires a minimum investment in real estate of €1 million.
#2 Time to qualify for permanent residency
Turkey, Cyprus, and Malta have very short waiting times to process permanent residency visas compared with other nations in Europe. In contrast, Greece – one of the cheapest Golden Visa investor visa programmes on offer – has the longest wait for permanent residency whereby investors having to wait for close to seven years before being eligible to apply.
#3 Visa power
Different visas have different entitlements, but the most attractive feature of a European visa is the ability to travel across the 26 countries in the Schengen area, and Golden Visas in Spain, Portugal, Ireland, Greece, Cyprus, Malta, and Latvia all have this feature. Although Turkey's Golden Visa does not offer such borderless travel access for now, this may change in the future as Turkey is currently negotiating its entry into the European Union (EU).
#4 Travel time
What Turkey lacks in EU Schengen access, however, it makes up for it in travel time. Flight duration (on average) from Istanbul to Shanghai and Beijing are the shortest compared to the other Golden Visa countries. Spanish hub Madrid ranks as the next closest by travel time, with direct air links to Shanghai and Beijing.
Golden Visas: A multi-faceted investment case
Asides from yields and pricing, Chinese investors often have a whole list of criteria and considerations when mulling over investing in Europe via the Golden Visa.
In terms of popularity, Spain is the clear winner last year.
Juwai Data reveals that Spain accounted for 59% of Chinese buyer views in 2016, followed by Portugal and Greece at 18% and 16%, respectively.
Touting comparatively short travel times from China to Spain, borderless Schengen access, attractive property yields and pricing, plus a selection of properties in well-known cities like Madrid and Barcelona, Spain clearly has a strong investment case.
However, Portugal and Greece are rising contenders as well. Asides from the competitive pricing, high investment yields, low minimum investment, and Schengen access offered by Portugal, direct flights between Portugal and China are scheduled to start soon in June 2017.7, so it's likely that we may see stronger Chinese demand for Portuguese properties in the near future
As for Greece, which is on a current hot streak with Chinese travellers, the Greek government is going all out to attract more investments in efforts to clamber their way out of its economic crisis.
150,000 Chinese visited Greece last year, but this number is expected by the Chinese government to grow 10-fold to hit 1.5 million in the medium term, according to Bloomberg.8
With growing number of Chinese projected to visit Greece, some Chinese developers and conglomerates are already zoning in to capitalise on this trend, such as Fosun, who not only owns a major stake in Greek fashion retailer Folli Follie9, but is also in a joint venture to develop the Hellenikon airport project redevelopment in Athens.10
What's more, Fosun has plans to expand its presence in Greece by building more Chinese-targeted vacation packages through its stake in tour operator Thomas Cook Group, as well as by acquiring and constructing a slew of hotels and resorts in Greece under its fully-owned subsidiary Club Med.11
All these could potentially lead to direct flights from Athens to Beijing and Shanghai in the future8, and such improved flight connections could lead more Chinese buyers to strongly consider investing in Greece.
Move it before you lose it, agents
Still, with extra flights, more accommodating visa rules, and closer trade ties in prospect with China, this picture is bound to change as European countries increasingly compete for the growing market of Chinese buyers interested in overseas property by offering a range of options and prices to suit varying budgets.
With perceptive agents having already cashed in on the €469 million invested by Chinese in Spain during 2016, more and more agents are looking to stake their claim on China's lucrative market of overseas property buyers, so it's time to get yourself up to speed to avoid losing out.
Get yourself updated with the latest yields and pricings available in the European market, and arm yourself with information and finer details of the entire process, whether it's from visa application to legalities and taxes.
Your Chinese buyers would appreciate you making the effort to ease their overseas investment process, and that means you're one step closer to sealing the deal with them.
Be great,
RA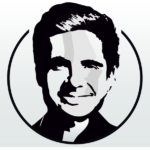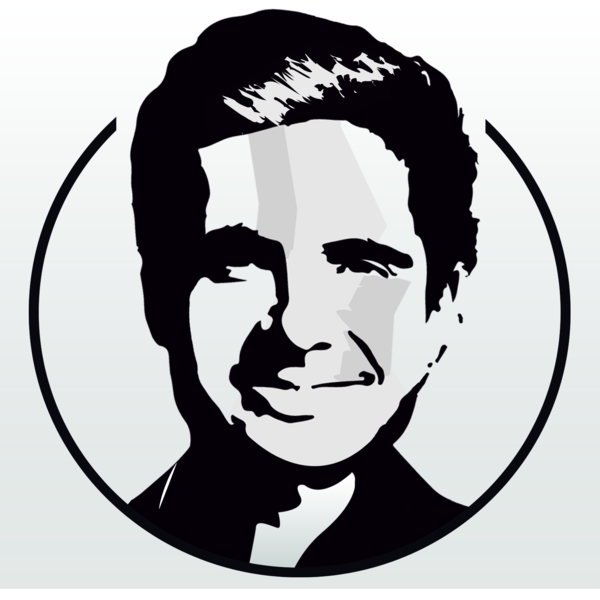 Sources: 1. Baker & McKenzie: Chinese Investment Overview 2016; 2. Knight Frank: Spain's Golden Visa scheme is gaining ground in Marbella; 3. Galleon: Spanish Golden Visa and the international citizenship programs; 4. Air Transport World: Will China's airlines trade yield to maintain international growth?; 5. Airbus: China will need almost 6,000 new aircraft in the next 20 years; 6. ABC: Why Chinese investors keep buying Australian property; 7. Macauhub: Direct flights between China and Portugal begin in June 2017; 8. Bloomberg: Number of Chinese tourists visiting Greece to rise 10-fold; 9. Mingtiandi: Fosun moves closer to acquiring $1.26 bil Greek site; 10. China Daily: Fosun Group inks airport deal in Greece; 11. Greek Travel Pages: Fosun to tap into Chinese travel interest in Greece with new vacation deals; 
https://romainarmato.com/wp-content/uploads/2018/12/13416943_10154899085743102_3679134305844665558_o-768x432.jpg
432
768
Romain Armato
https://romainarmato.com/wp-content/uploads/2018/12/Romain-Armato-Final-1-07.png
Romain Armato
2018-12-22 12:22:10
2018-12-22 12:47:11
Golden Visas, and Europe's growing allure for Chinese buyers